MegaSOS – Megafauna Studies in Oceanic Systems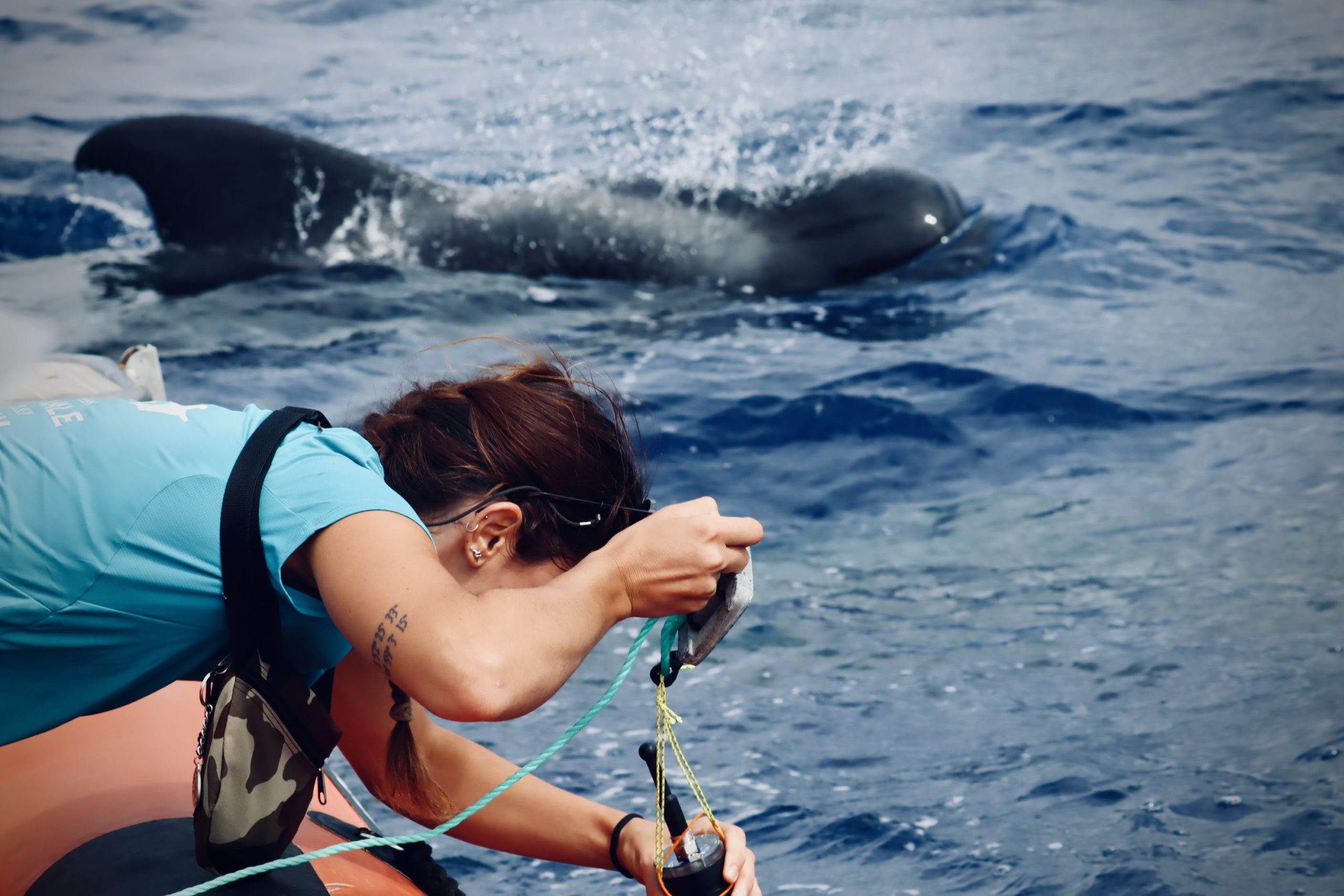 If we could bring whale populations back to their pre-whaling days, the International Monetary Fund estimates it would be equal to restoring four Amazon rainforests. Annually capturing 1.7 Gigatons of CO2, fully-restored whale populations would offset 5% of all human-derived annual CO2 emissions every year.
Marine megafauna (e.g., mammals, large fishes, reptiles) play a pivotal role in the ocean's functioning. However, many of these species are threatened due to their exposure to varying levels of human-induced pressures, which can include overfishing, pollution, marine traffic, and climate change.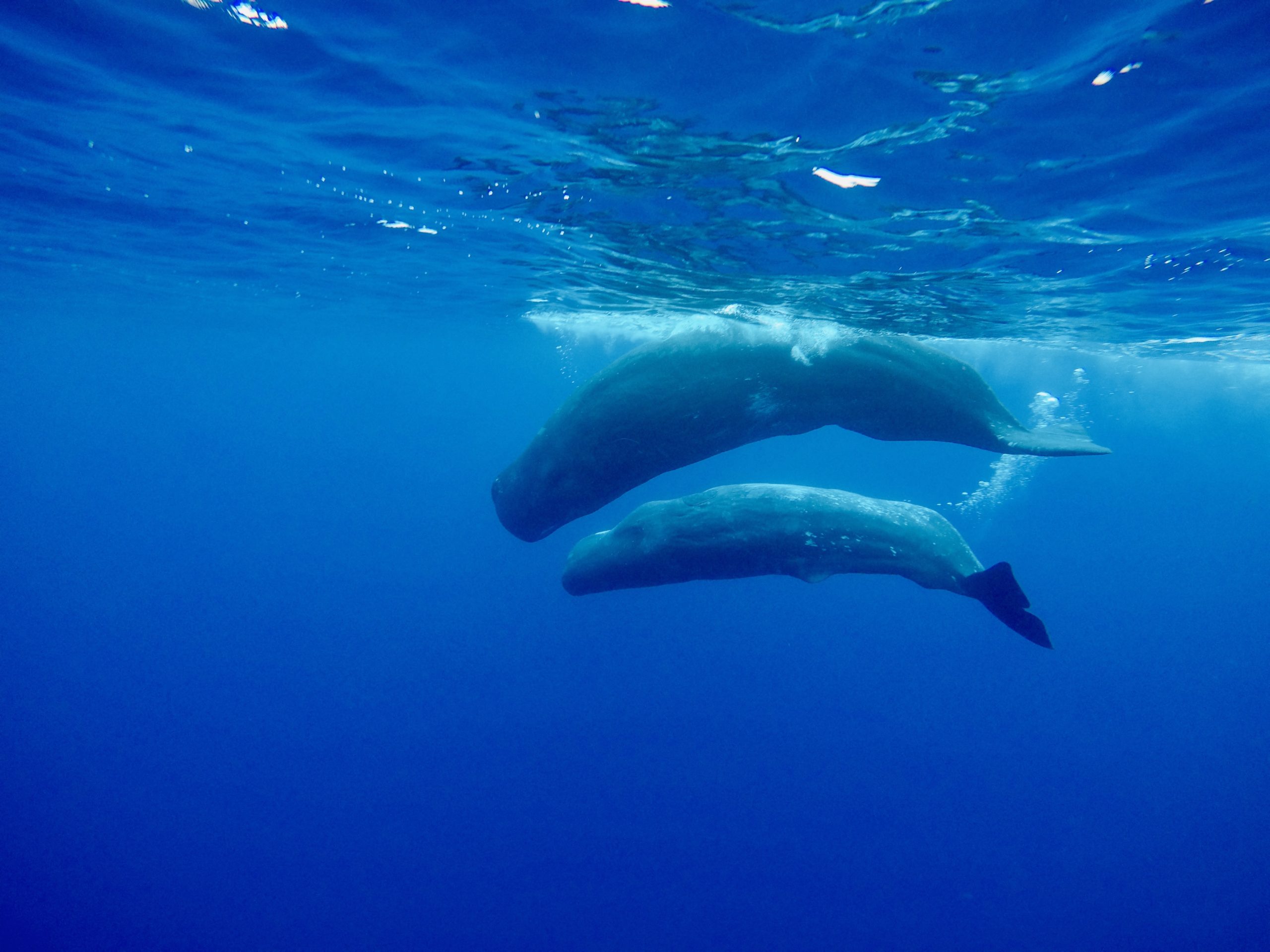 Here at MARE-Madeira, using the proximity of the open sea as an oceanic lab, we are privileged to be able to research unique and vulnerable marine megafauna species. These species include the sperm whale, monk seal and sea turtle. Some of our current work is determining the distribution of these animals, using satellite tracking to identify movement patterns. Other work investigates the health of our megafauna and is relating this to the levels of toxins and plastics in their environments. While pollution and other human pressures continue to increase, we hope our research will aid conservation efforts to reverse this tide. Madeira's waters are an important oasis for many megafauna species, and we hope it will remain so for generations to come.
Leadership
Photo credits: Pilot whales by Sandra Marco; Sperm whales by Massimiliano Rosso; Blue shark by João Monteiro