PhD student Ashlie McIvor offers her top tips for finding a PhD that's right for you, identifies the ONE big thing you need to be a marine researcher and shares why she loves sharks and rays!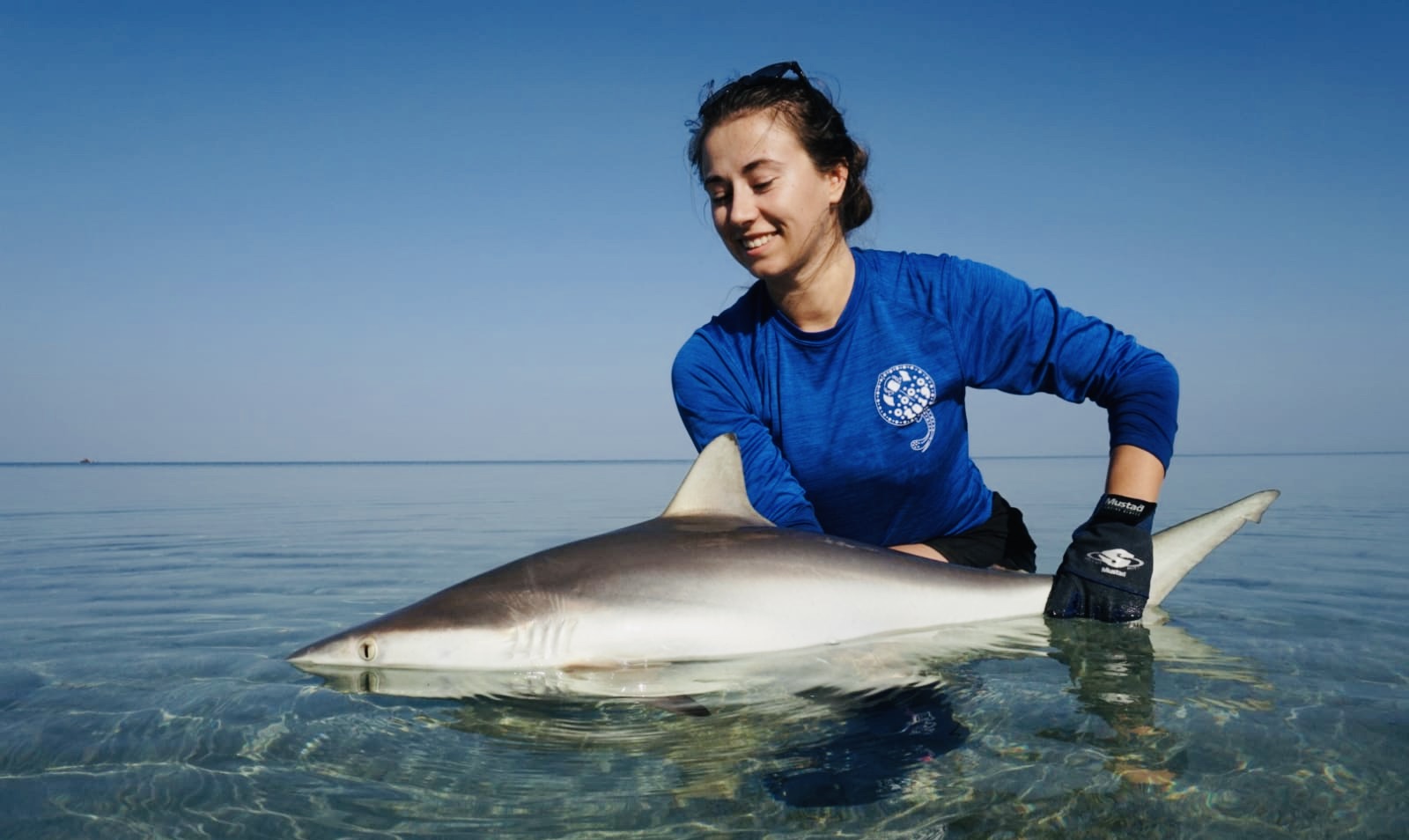 Photo credit: Collin Williams
Why do you like sharks?
It's one of those things you've been taught your whole life to fear. But I'm from Scotland where most people don't get in the water all that often and a lot of people don't even know that we have sharks in Scotland. Some of the endangered sharks we do have are unknowingly being eaten in fish & chips — mislabeled as "rock salmon". Rockfish, too, is a species of shark that is traditionally used in fish & chips. I remember discovering this and thinking, 'That's really weird — we're actually the ones hunting and eating them.'
It was while working as a fishing guide in Oban one summer that I started to be more interested in them from a research point of view. Some of our clients just wanted to go out and catch mackerel. Easy. It was teaching kids to hold a fishing rod. But others were on the opposite end of the spectrum, the fiery older men who wanted to go out and catch sea monsters. We'd take them out and – they'd catch these itty bitty sharks and rays. They weren't fierce monsters at all. And I saw how vulnerable they are to this type of pressure.
They're such cool animals, too! They're the optimal machine. They're one of the oldest fish we have. They're hunting in their world, making their ecosystem healthier — preying on the sick and the old, the vulnerable, the fish that make their populations weaker. Sharks are constantly improving their habitat, while we're usually doing the opposite.
Have you ever questioned your love of sharks?
There was a brief moment in Saudi Arabia… I went there for an internship and we went out to a coral reef. Now, of course, around coral reefs there are bigger fish, which means bigger predators, bigger sharks. On that day, the first researcher got in the water, looked down and told us, "There's a tiger shark." Which is one of the biggest sharks out there!
I remember sitting on the edge of the boat, feet in the water, thinking, "Do I like sharks? Do I like sharks this much?" But curiosity got the better of me, I put my face down and — it was amazing. It looked like ripples on the surface of the water, just on the edge of your vision between the blue depths and the visible world. I caught glimpses of its stripes, but almost as soon as we entered the water the shark was gone.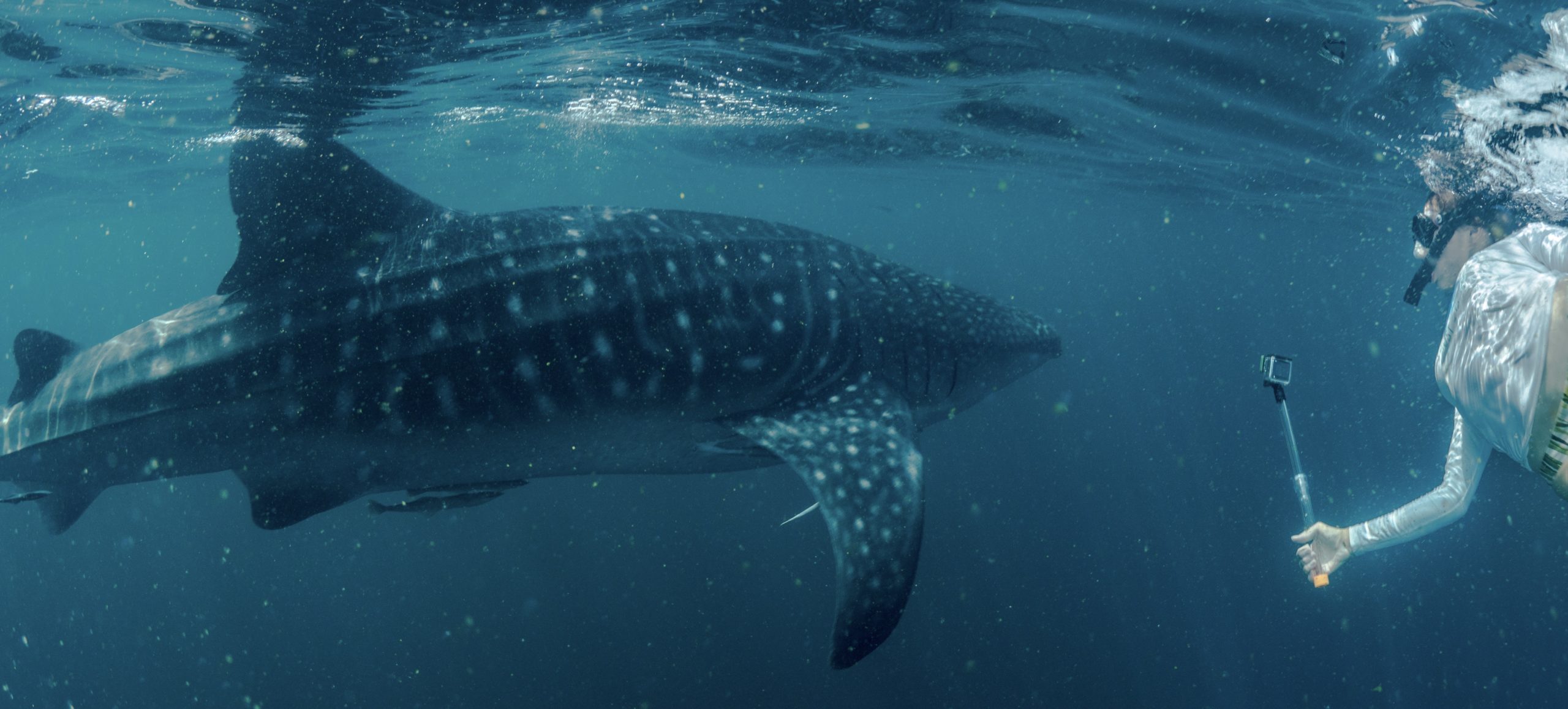 Which is the thing about sharks. They're actually really shy. They don't want to be around us, they don't want to be disturbed. They don't really want to interact. But they're put in situations where they're forced to interact. And when you have more opportunities for interaction, you've got a higher probability that one of those encounters might be negative. We're inserting ourselves more and more into their world, and while that brings them more into the news and makes people more afraid of them, it makes me want to understand the impact we're having on them.
How did you get into marine research?
It wasn't easy, getting started. I failed a lot. I didn't find any opportunities before going to university. But I ended up going to the University of Highlands and Islands, which has a campus in Oban, and I'm so lucky I did. The course is actually delivered face-to-face at the Scottish Association for Marine Science, which means the professors and lecturers there are highly active and globally connected researchers. So you're learning from people who are at the forefront of what's happening and have access to the latest research equipment. They also had a lot of passion — because you have to in this field — and they passed it on.
Most scientists, I think, have a bit of crazy in them and when your professors have that passionate crazy, it's definitely infectious. It's what happened at SAMS for me, anyway!
Why do people in this field have to be passionate?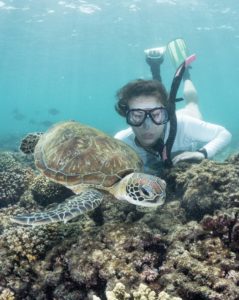 In this field, you fail nine times for every one success. That goes for experiments, field work, publications. You find a lot of setbacks. It can be physically and emotionally exhausting. A lot of people will tell you "No." Even early on — will you even get your foot in the door? Will you get accepted to university? Find funding for training? The question quickly becomes, 'What do you find interesting enough to persevere with?' Because if you're not excited, if you're not passionate, if you don't love it, it's easy to say in the face of all these setbacks, "This is too hard." Only excitement and love for the subject will get you through.
What are some of the No's you've had to push through?
When I was applying to university, I found it very hard. Having dyslexia meant I had to learn and adapt a lot. I'm also a first-generation student, which means that neither of my parents did any form of higher education after high school. So as much as they support me, it's been hard to know the path to take. When applying to university, I found it difficult to guess what they were looking for. I got rejected from pretty much everything.
I ended up getting a scholarship to study for a year in the US and then a letter from the University of Highlands and Islands saying that if I got high enough grades, I could study there. Fortunately I got the grades, was able to do my year in the US and then I came back and started in marine science. In hindsight, it was the best decision I ever made. I firmly believe that I would not be where I am today if I had chosen a different university. If I'd gone somewhere where I'd been a student out of a thousand, would I still have the dedication and passion and had all the 1×1 interactions with active researchers?
Getting so many rejections early on was pretty discouraging, but being told "no" to so many things eventually led to the open door — to a different "yes". And that's why I'm here now.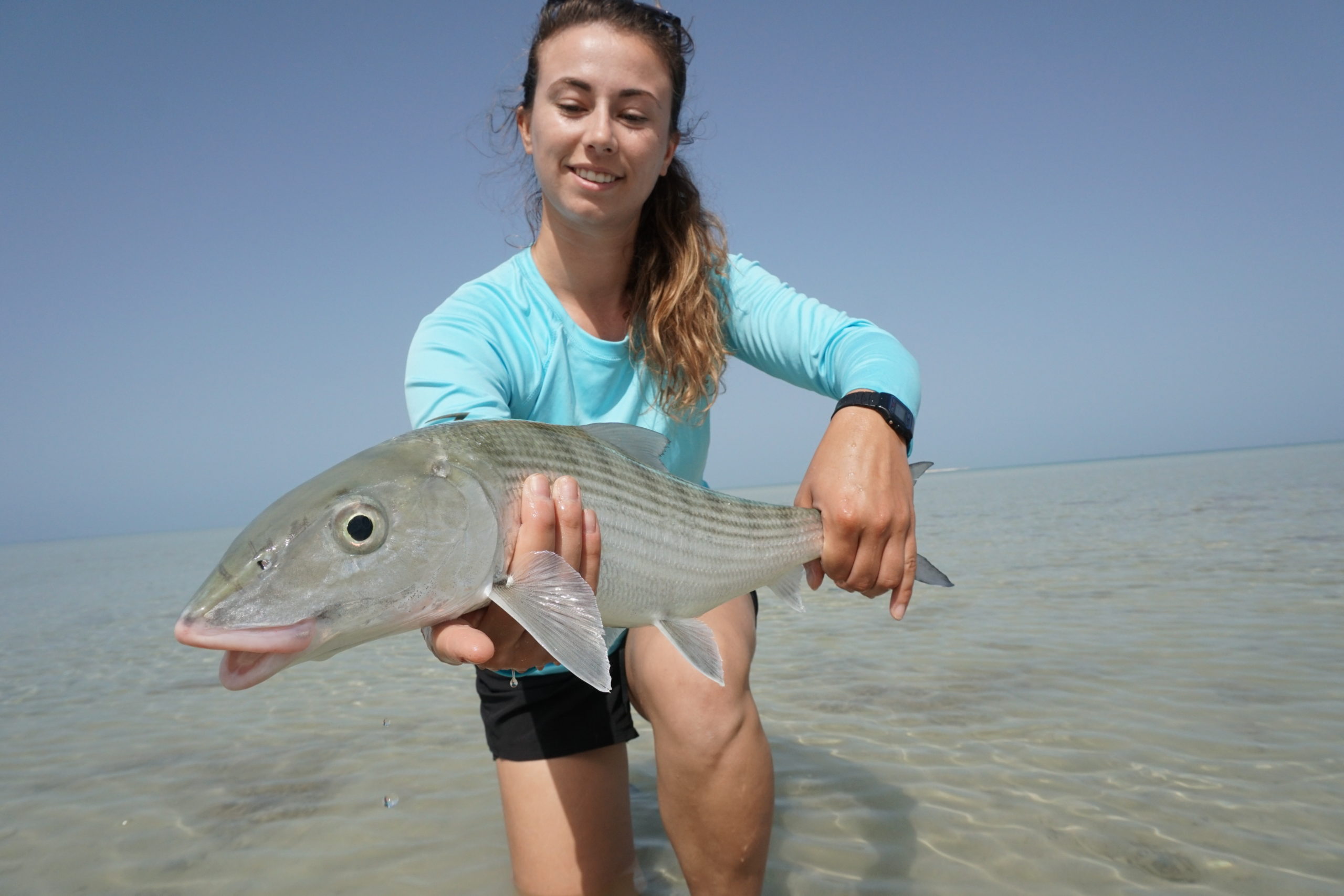 Photo credit: Collin Williams
You've lived in a lot of places. What have you learned from your travels?
Every place is so different, but so similar at the same time. The accent changes, the food changes, the mindset might change a little, but in all the places I end up, the people working there are just so passionate about what they do. It feeds you. It fills you up. I went to Australia and the people at the University of Adelaide were telling me what they do and I was like, "That's so cool, they get to do this? That's their job?!" Then I moved back to Scotland and the researchers there were like, "This is what we do, this is so cool," and I'm like, "Yes! This is so cool, they're right, I want to come here!" You know? You feed into it. And then I go to Saudi Arabia and they're like, "This is really cool," and I'm like, "Yea, you're right, this is really cool!" And then I get to Madeira and it's the same all over again…
Would you say you're easily influenced, Ashlie?
Maybe! But they're all just so excited about their work. They're so into it. And I think it's important — to remember the reason you do marine science. I think if I maintain this mentality — if I'm still excited, still passionate, still sharing information, then it doesn't matter if I get told "No." Someone out there is going to say "Yes" because they see the passion in you and want to support that. Everyone can contribute and do something cool in ocean science.
Can you share a bit about your PhD research?
I'm an INPhINIT doctoral student, which means I applied for funding from the "la Caixa" Foundation and then chose from their list of potential PhD projects. I selected the project on vulnerable marine predatorsmonk seals hosted by MARE-Madeira. It's a really interesting topic specifically forbecause the Mediterranean monk seal in Madeira – it's is an critically Eendangered species and we have a genetically distinct subpopulation here. In the 1990's, there were about 6 of them left. Now through conservation efforts, it's around 20-30. So I'm doing research into conservation strategies for monk seals and other marine top predators in Madeira, which can hopefully be applied to conservation in oceanic island ecosystems more broadly.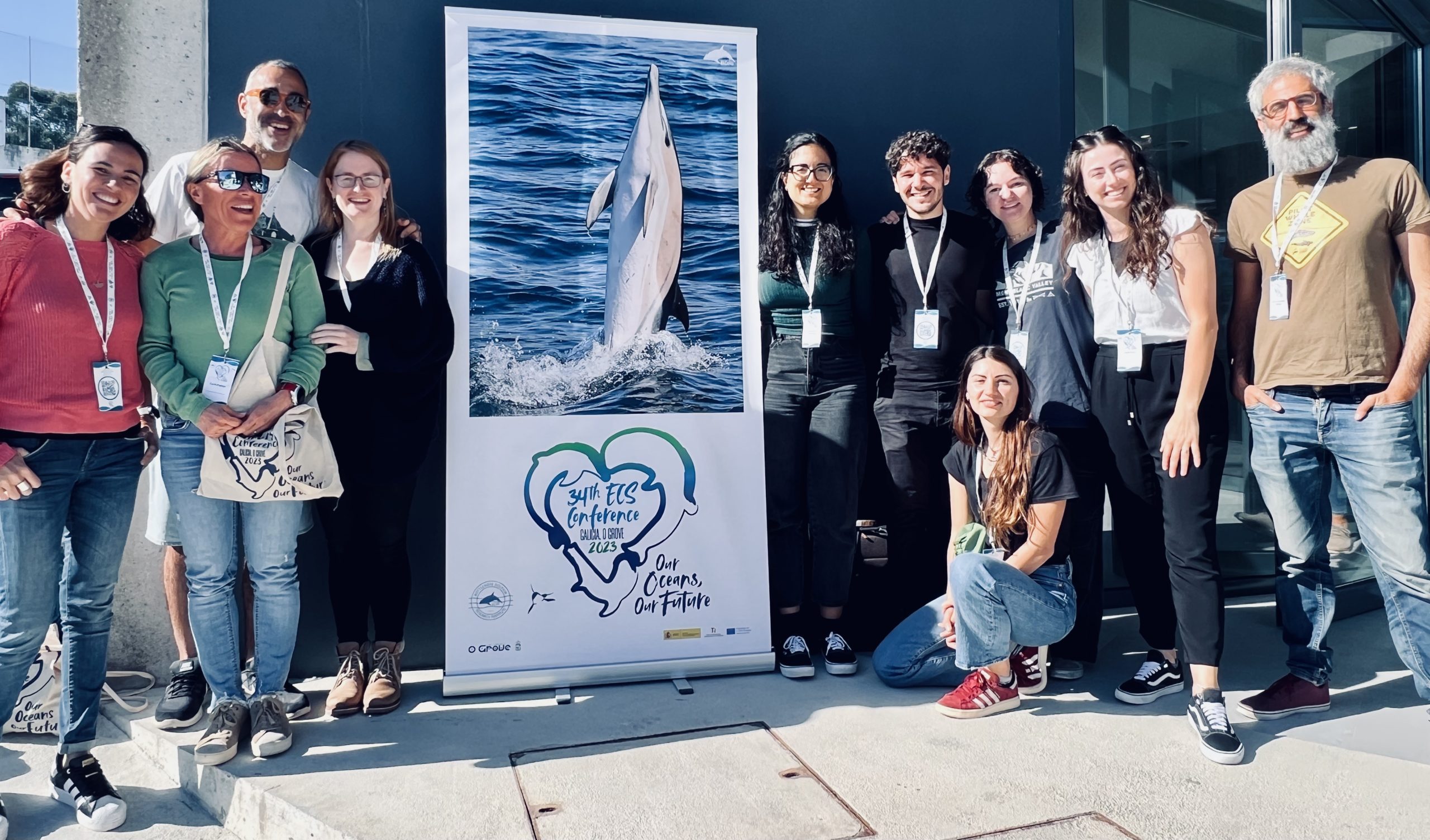 Members of the MARE-Madeira Marine Megafauna team!
This is my first true experience with marine mammals. Before I was thinking, "Oh yea, dolphins, whatever." I was #TeamFish. A lot of people fear sharks and you want to fight for the underdog, right? But everyone on the Megafauna team here at MARE-Madeira is so passionate about marine mammals that it's changed my mindset about them. I can now confirm that they're actually really cool animals!
And as for Madeira, it's a small island with a huge opportunity to answer fundamental questions about the ocean. It's awesome to be part of the growth in scientific research here.
What advice would you give to students looking for a PhD?
When choosing a PhD, you have to be really open-minded. Finding an opportunity may mean directly approaching a supervisor to see if they have anything available. Or you can seek the funding first and then find a project after. Or there may be a fully-formed project that you apply to. Either way, be sure to test the waters first — reach out to students in the lab and find out if you'll like the people and the location, because you're gonna be there for a minute! A PhD is between 3-6 years long, so knowing if you're going to be happy in that environment is half the battle. That way, even if you're in the situation where your research is really challenging, nothing's working or your supervisor retires halfway through, you'll still have a solid support network.
Also think about how much you're ready to commit to the PhD. If you need extra supervision, communicate that early on. On the other hand, if you're a very independent person, you could feel micromanaged if you haven't been clear about how much independence you want.
For me, I found PhD students from MARE-Madeira on Twitter and asked for their view, then I had a video meeting with João (Canning-Clode) and Ana (Dinis). They made it very clear that they would give me the time and support that I needed and I immediately respected that. And you know when you can feel the passion and energy coming off someone? They were on the other side of a screen and I still felt that! It was the same thing with Filipe (Alves), Miguel Pais, and João Monteiro when I got here.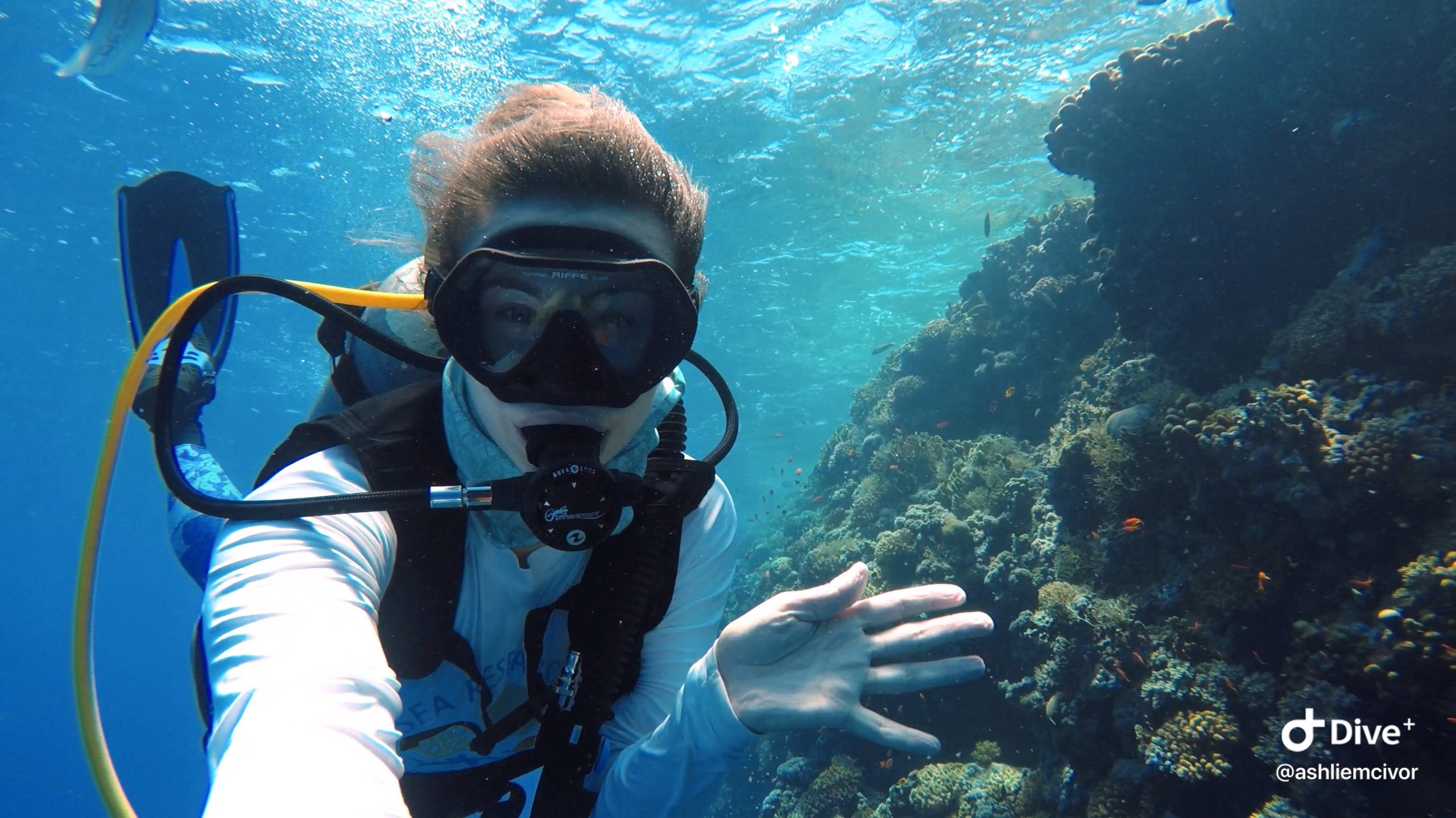 How about starting out in a PhD? Any advice there?
There's this real, constant pressure that the bar is rising all the time. "Oh, you're applying for a PhD? Then you already need to have published." Like, what? Or the idea that you turn up to a project and boom(!), instant success. In my mind, these expectations take away from the fundamental element of the PhD — which is that you're learning. You shouldn't be afraid to get it wrong or to do an experiment that won't get published in Nature or Science in your first year!
I think it's smarter to take a step back, consider the environment you're stepping into and not make any major decisions straight away. Stop, learn, observe and figure out your research questions. Sure, it's nice to say you hit the ground running, but exploring a little and also being okay with being wrong is super important. No one gets it right the first time.
How do you think about the impact of your work?
My work is helping us understand the basics. And these basics inform the bigger stuff. Going out and fixing problems — with climate change, biodiversity deficits, habitat loss — that's important too, but, well, how do we know there's a problem? We know because someone has gone out and collected seal poo (hello PhD year 1) and figured out that seals are being affected by plastic. You need to do the basics so that you know what problems are there.
The other thing that's super important is outreach. If people don't care, they're not going to do anything about any of the problems that face the ocean. All of it comes down to intrinsic value. How do we help people to care enough to give the ocean value? It's very hard if they don't see it, know it, understand it. Which is why people care about dolphins — you can go out and see them. They have a lot of value, so people want to protect dolphins. How do you inspire people to care about sea slugs?
It's not easy, but that's our job — to get the information out to people and help them to care. People who care is where change starts.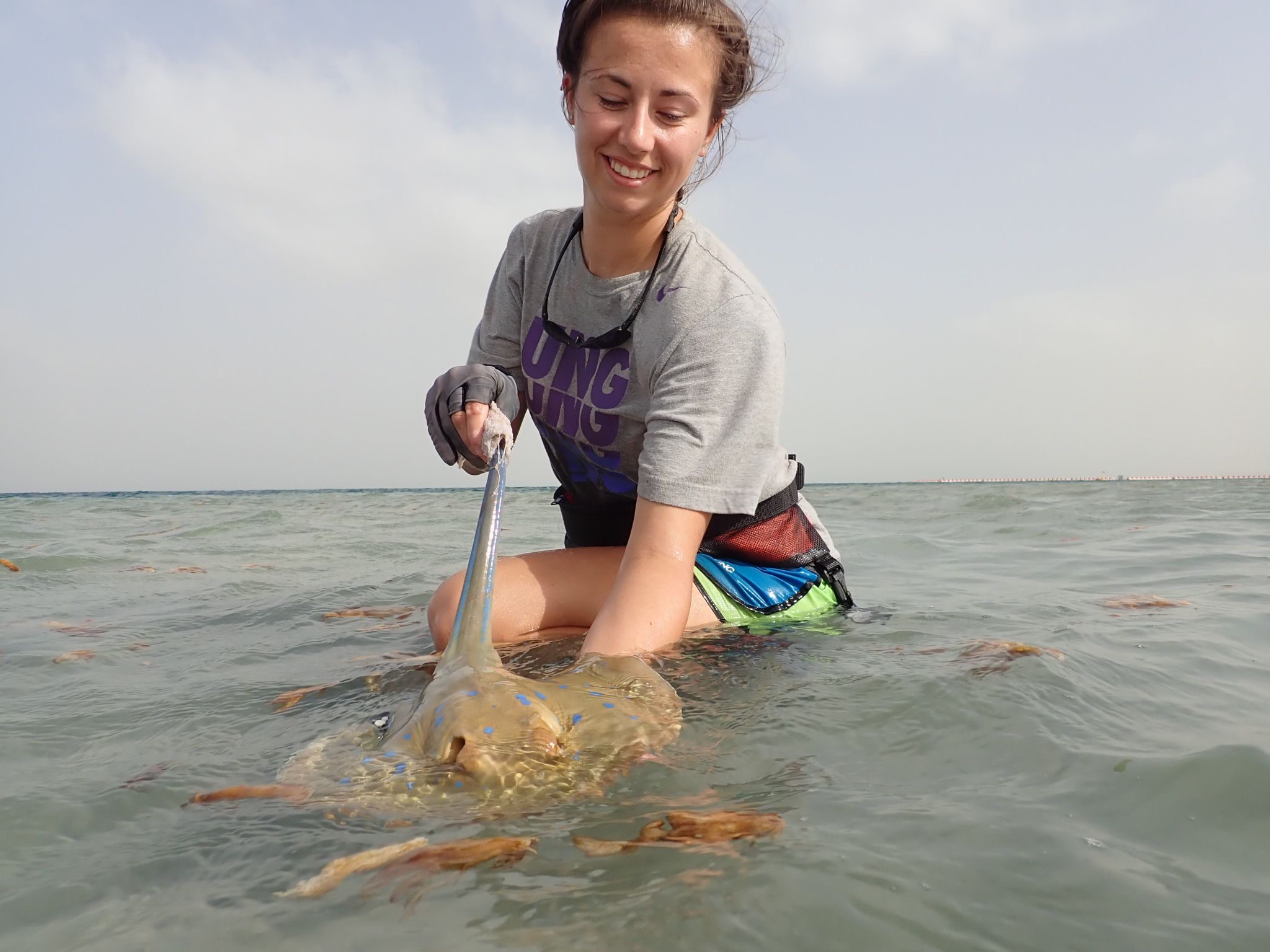 Any final thoughts?
I just want to say that while, yes, I love sharks, I also really like skates and rays! Everyone forgets about these guys. But they are super cool. They're like flat, squished sea pancakes. I want to give a shout-out here to the skates and rays!
Author's note: check out Ashlie's new paper in Science! Proof that hard work pays off. https://www.science.org/doi/10.1126/science.ade4884
Additional photo credits: Snorkelling with the turtle by Morgan Bennett-Smith